ISRAEL RESOURCES
Stay up to date on how to get involved and give back, tips during trying times, upcoming events at the JCC and within our community, and so much more. This page will be updated on an ongoing basis, so please be sure to check back regularly.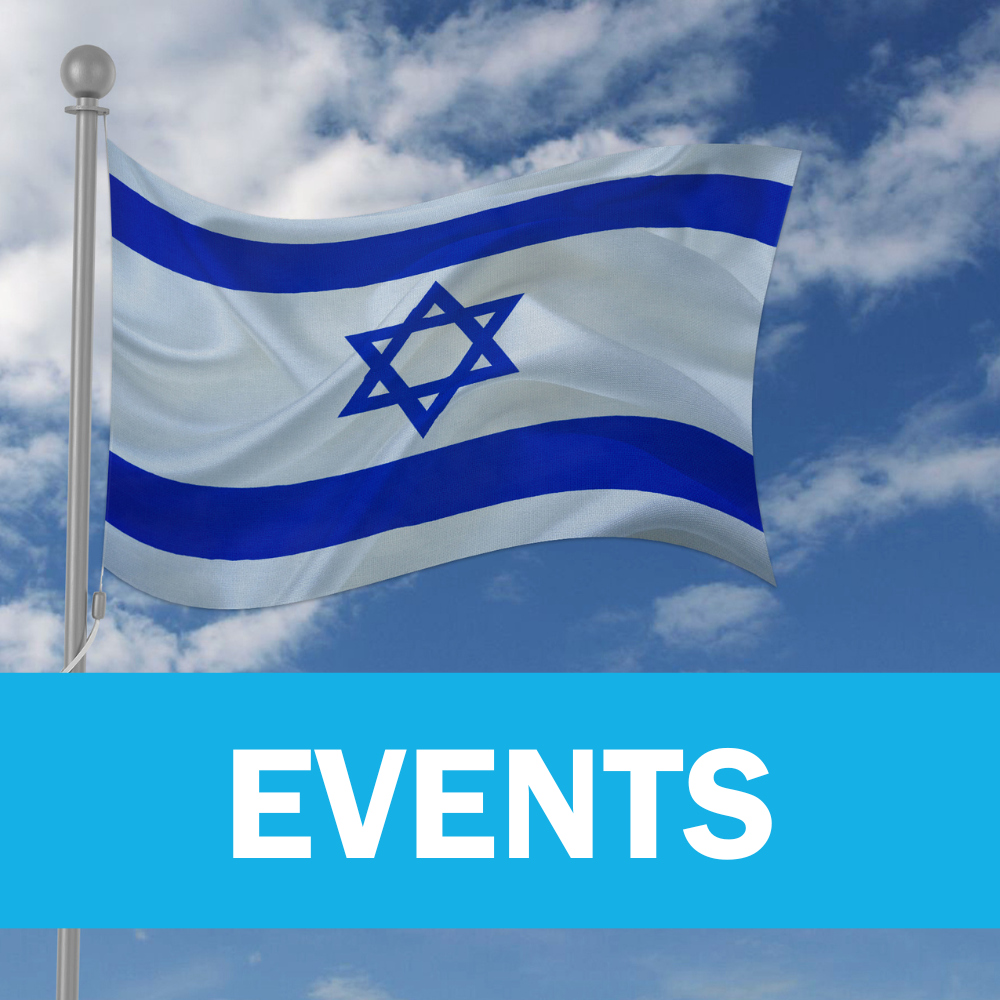 COCKTAILS FOR A CAUSE
Wednesday, November 29 • 6:30pm
North County Reform Temple, 86 Crescent Beach Road, Glen Cove is hosting a cocktail party and auction in support of Israel.
Register
CHAMPIONS FOR CHARITY AT HIRSHLEIFERS
Thursday, November 30 • 6:30-8pm
A private shopping event hosted by Hirshleifers at Americana Manhasset to kick off the Champions for Charity shopping benefit event. Choose Sid Jacobson JCC as your charity of choice during Americana Manhasset's Shopping Benefit event, Thursday, November 30-December 2, and 25% of your full-price, pre-tax purchases at participating Americana Manhasset and Wheatley Plaza stores will be donated to SJJCC's Israel Emergency Fund. Click here to select us as your charity of choice and receive your Champion Number.
WHAT YOU NEED TO KNOW ABOUT ISRAEL
Tuesday, December 5 • 7:30pm
UJA-Federation of New York will host Gidi Grinstein at the Tilles Center of the Performing Arts, 720 Northern Blvd, Brookville. Gidi will give us a deeper understanding of modern-day Israeli history and what led to the events on October 7. You'll come away feeling empowered with the right tools and knowledge to engage in conversations about Israel.
Register
GET DOWN AND GIVE DANCE PARTY!
Sunday, December 17
Two fun dance parties for pre-schoolers to eighth graders – one goal! All proceeds will fund our Israel Emergency Fund.
Register
LET'S TALK ABOUT… ANTISEMITISM
Wednesday, December 20 • 10-11:30am
Join us for a conversation about antisemitism, exploring its history, forms, and impacts.
Register

On Monday, October 9, we hosted a rally in support of Israel at SJJCC. To view news articles on the event, click here.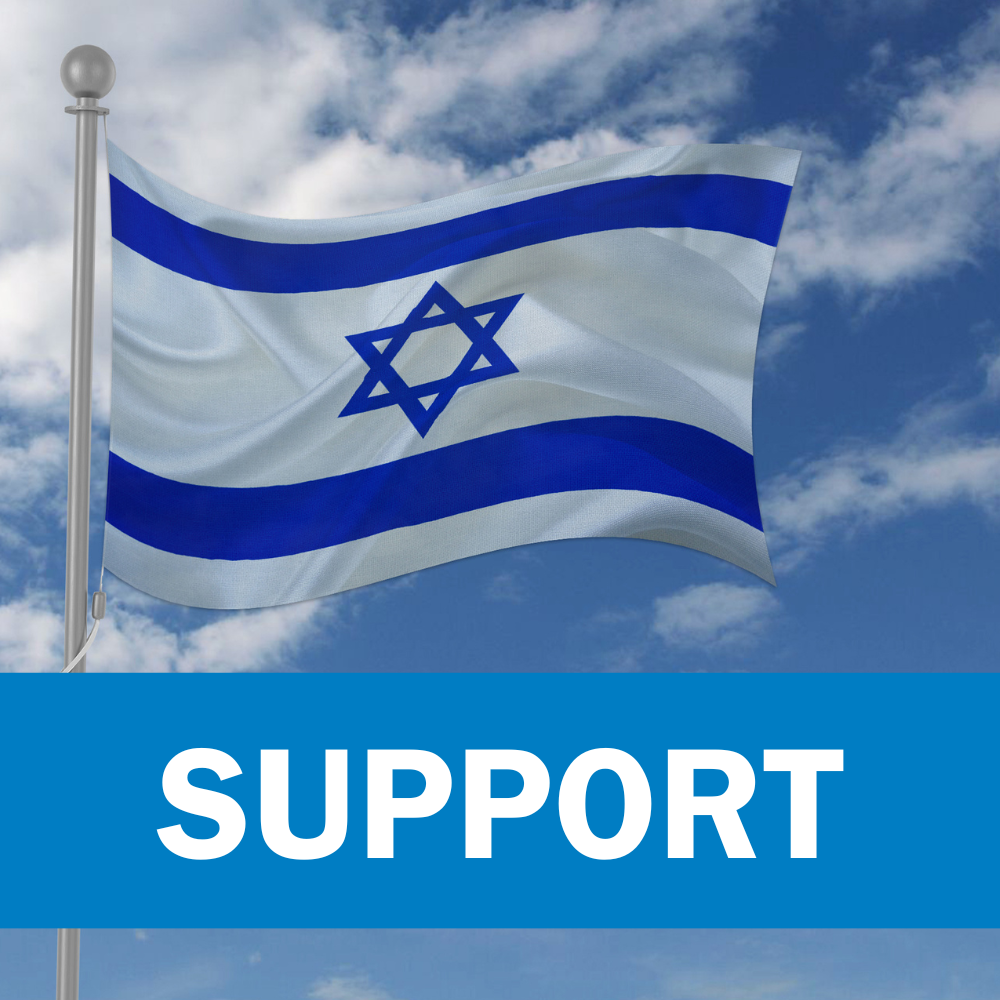 SORT AND PACK SUPPLIES FOR ISRAEL
Volunteers needed to sort, take inventory, and pack items for shipment to Israel. For more information and to sign up, click here.
CARING CARDS FOR ISRAEL
Create cards in the comfort of your own home to be distributed to Israeli soldiers and children. For more information and to sign up, click here.
TIPS ON RESILIENCE
For those seeking support, please read Finding Safety and Resilience in Uncertain Times by Lisa Korman, PsyD, Director of SJJCC's Dr. Gayle R. Berg Center for Psychological Resilience.
WARM LINE
Call our Warm Line at 516.399.2350 and speak to a licensed social worker—free, confidential support for everyone, based on Jewish values with modern social work techniques.
#BlueRibbonsForIsrael
Send a powerful message of solidarity by wearing a blue ribbon for Israel. Sid Jacobson JCC has blue ribbons available for members and guests at the Front Guest Services Desk.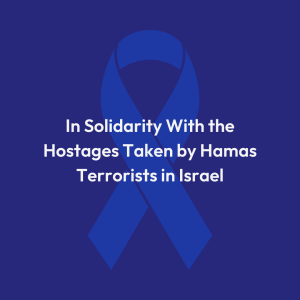 Contact your local elected officials and make your voice heard. For more information, click here.
AJC'S ISRAEL-HAMAS WAR: WHAT YOU NEED TO KNOW
AJC offers updates and daily news briefing, click here to view. To sign up for AJC's emails, click here.
HISTORY OF THE STATE OF ISRAEL
Tuesdays, 10am • Thursdays, 6:30pm (through December 7)
The Community Synagogue is hosting online Zoom classes taught by Uri Feinberg and moderated by Rabbi Irwin Zeplowitz. For more information, click here.
ISRAEL FOOD RESCUE MISSION
Farmers in Israel had to leave their farms to return to reserve duty and fruits and vegetables need to be picked to prevent a food shortage. Volunteers are needed to assist and all of their travel and lodging expenses will be paid, and they will receive a $250 weekly stipend. To participate you need a valid passport, a minimum of a 30 day commitment, and a love of Israel. For more information, contact rabbirandybrown@gmail.com or click here to register.
FOR FAMILIES + CHILDREN
PJ Library's Israel Hub offers resources on navigating honest, age-appropriate conversations with your children and grandchildren.
ADL (Anti-Defamation League) has compiled tools, strategies, tips, and resources to help children of all ages during this time.
The Jewish Agency for Israel is collecting letters of support from educators and students in the US, to be sent to educators and students in Israel. To learn more, click here.
Tensions are rising on college and university campuses around the globe.
Click here for student resources from Hillel International.
THERAPISTS TO SUPPORT ISRAEL
We are building a network of Hebrew-speaking mental health professionals to link to individuals traumatized by the October 7th acts of terror in Israel. If you are interested in helping build this much-needed network, please contact us here.
ERAN NATIONAL HOTLINE
With the help of approximately 1,250 volunteers and staff, ERAN National Hotline in Israel has responded to a record-breaking 12,000+ distress calls since the war began. ERAN US seeks to help by providing a second line of support with only Hebrew-speaking volunteers. If you are interested, please contact Inbar Behiri at inbar.behiri@eranusa.org
1 MIN A DAY TO BRING THEM HOME
This website has been designed as a simply way to contact your elected officials asking them to demand the release of the hostages in Gaza. Visit oneminaday.com to get started.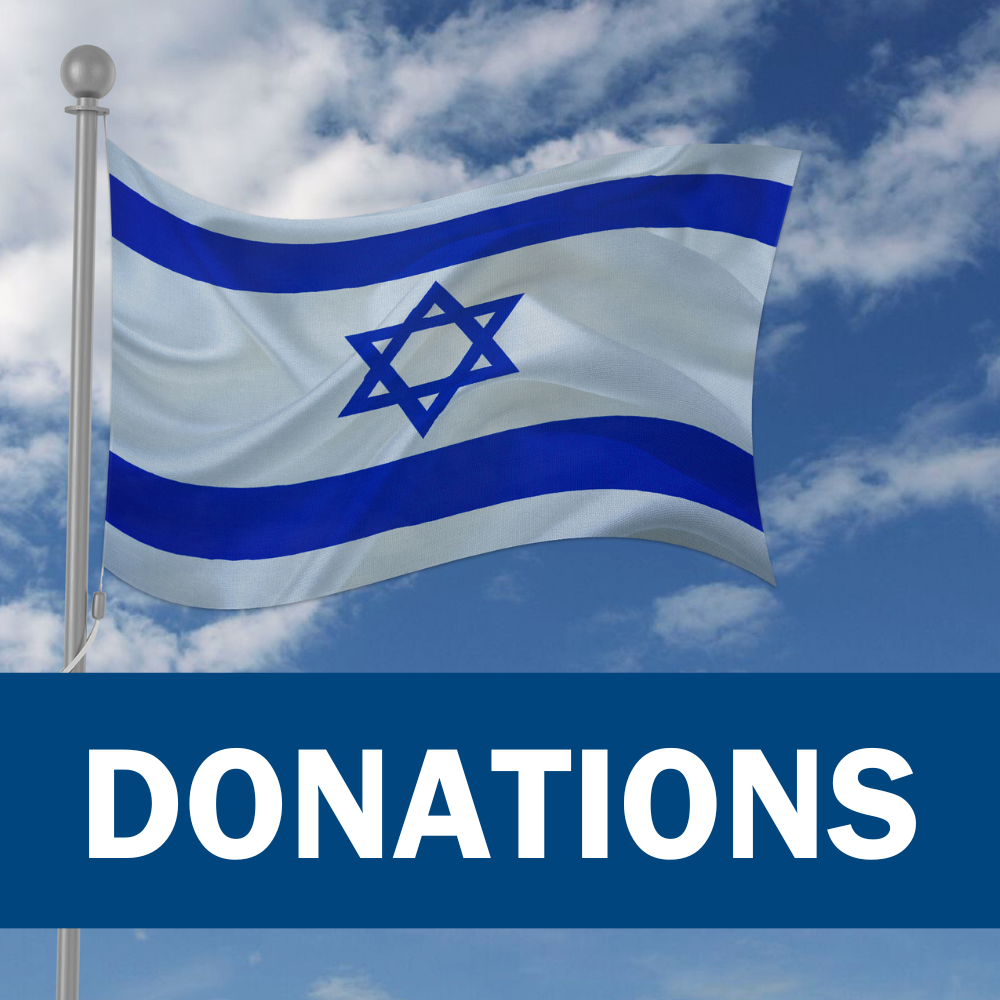 Help Sid Jacobson JCC raise funds that go directly to organizations committed to helping Israel and the Israeli people.
DONATE
BUY A BRACELET, SUPPORT ISRAEL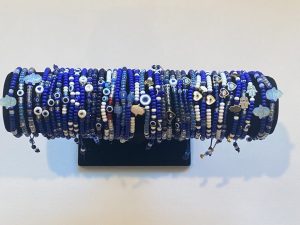 Stop by our Front Desk and buy a bracelet in support of Israel. Thanks to Beads 4 Needs, all proceeds will benefit our Israel Emergency Fund.
SNEAKERS DRIVE TO SUPPORT THE IDF
Help us support the Israel Defense Forces, as well as our environment, by donating used sneakers for Got Sneakers, A Sneaker Recycling Organization! Please tie the laces together to help keep the pairs matched. Sneakers can be dropped off at the collection box at SJJCC through December 20.