MEMBERSHIP
As we live in a constantly changing world, our programs and services evolve in order to enrich the lives of all individuals and families.
Whether it's indoor, outdoors, or virtually, we invite you to… Swim. Spin. Shoot hoops. Dance. Meet popular authors and inspiring speakers. Participate in community service. Climb the indoor treehouse. Audition for community theatre. Prepare for college. Get support. Play canasta. Make lifelong friends. Fuel the mind after-school. Practice Hebrew. Paint a masterpiece. Navigate the parenting journey. Get fit with a personal trainer.
A portion of all membership dollars go towards the $1 million in financial aid that we provide to fellow community members annually. Sid Jacobson JCC values diversity and welcomes all to be part of our community.
Call us for a tour during the following hours:
Monday-Thursday, 8:30am-9pm
Friday, 8:30am-4:30pm
Saturday and Sunday, 9am-5pm
MEMBER AMENITIES INCLUDE:
State-of-the-art Gershwind/Jacobson Health + Wellness Center including Jonathon, Susan, Lauren and David Held Weight Training Complex and the Dot & Ed Slade Indoor Track
Kroll Family Aquatics Center, featuring an indoor swimming pool, kiddie pool, and hot tub
EarlyBird Capital and Rosenman Family Gymnasiums
Spin studio*
Locker rooms with steam room and sauna*
Private family changing room and gender-neutral bathrooms
Free weekday valet parking*
Full-time security
Enhanced Wi-Fi
Indoor Irene & Ronald Cohen Family Treehouse and outdoor playground*
Contemporary auditorium and Marilyn & Barry Rubenstein Theatre
Head to the Gezunter Café for a bagel and some schmear*
Our building is outfitted with Needlepoint Bipolar Ionization and MERV 13 filters to purify the air
*These amenities are not available during our current phase of re-opening.
MEMBERS ENJOY:
Priority registration for programs, summer camps, and exclusive events
Discounts on programs and services
Easy smartphone check-in
Babysitting for children ages 6 months-6 years**
75 free outdoor fitness classes including Zumba, Yoga, and Spin
Complimentary JFit Plus, including a fitness orientation and assessment
A free 30-minute Pilates reformer workout and a 30-minute boxing session
Motivating specialty fitness classes**
Designated Sunday swim classes for members only**
Locker rental**
*Additional fees and member rates apply
**Not available during our current phase of re-opening.
"This is the place that life gets lived!" – Anonymous
REACTIVATE YOUR MEMBERSHIP  BOOK A TOUR
CORPORATE MEMBERSHIPS  FREQUENTLY ASKED QUESTIONS  MEMBERSHIP PRICES  MEMBERSHIP SPECIALS  REFERRAL PROGRAM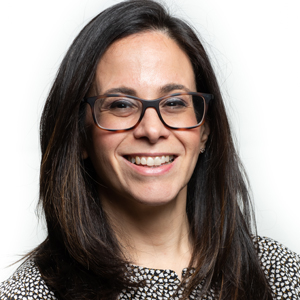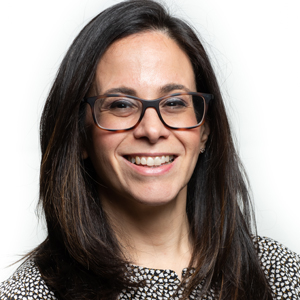 Lisa Rosenkrantz
Director of Membership
Being in the know of all things faculty and staff at SJJCC is Lisa Rosenkrantz, Chief of Staff. Lisa's career at the JCC has flourished from a teacher in our…
read more