Indoor Group Exercise Classes
INDOOR GROUP EXERCISE CLASSES
Get moving with your favorite group exercise classes! Classes are open to active members ages 16+ years only. Advance registration is required. To register, email fitness@sjjcc.org.
The group exercise schedule is emailed weekly at 8am on Friday mornings.
Registration opens for the following week – which begins on Monday, at 9am. Please email fitness@sjjcc.org to register.
Members can register for as many classes as they want.
We require a minimum of 2 hours advance notice via email for a cancellation.

If you do not cancel within the 2 hour limit, or you are a no show, you will be given a warning.
After the second no show or late cancellation, you will be unable to make a reservation for the following week. You will be placed immediately on the waiting list and if a spot opens up two hours before the class begins, we will notify you.

We are working on adding classes to accommodate the new class number limits.
Please follow the format below to register to avoid confusion – We will be offering more than one class per time slot during the week, so it is important to be specific when registering:

Name
Day, Time, and Name of Class
Please list each class separately
If it is a weekend – please specify if you are registering for the current weekend (spots may not be available) – or the next weekend on the schedule.
Please list all participants separately – if you are making reservations for more than one person – we need the list of all participants and the classes they want.
Please read through the FAQs prior to making a reservation.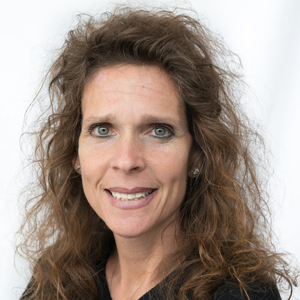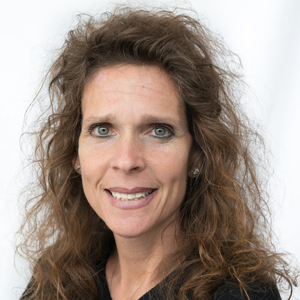 Melisa Felsen
Group Exercise Coordinator + Fitness Welcome Desk Reception
read more
Indoor Group Exercise
Effective Jan 1 – Dec 31, 2023
Class are open to active SJJCC members only and 24-hour advance registration is required. To register, email fitness@sjjcc.org.
* Schedule and instructors are subject to change
Sunday
8:00 am – 8:50 am HIIT with Desiree (Studio A)
9:00 am – 9:50 am Zumba 1 with Desiree (Studio A)
9:30 am – 10:20 am Spin with Gabby (Spin Studio)
9:30 am – 10:20 am Restorative Yoga with Jen (Studio B)
10:00 am – 10:50 am Zumba 2 with Desiree (Studio A)
10:30 am – 11:20 am Yoga 2 with Jen (Studio B)
Monday
8:00 am – 8:50 am Spinfusion with Rachel (Spin Studio)
9:00 am – 9:50 am Cardio Sculpt with Rachel (Studio A)
9:30 am – 10:20 am Boxfit with Anthony (Studio B)
10:00 am – 10:50 am Yoga with David (Rosenman Family Gym)
10:15 am – 11:05 am Aquatone with Karen (Kroll Family Aquatics Center)
11:00 am – 11:50 am Zumba with Ghazel (Studio B)
11:15 am – 12:05 pm Stretch + Strengthen with Karen (Studio A)
12:15 pm – 1:05 pm Chair Yoga with Jen (Studio A)
6:00 pm – 6:50 pm Spin with Ali (Spin Studio)
7:00 pm – 7:50 pm Yoga with David (Studio A)
Tuesday
8:00 am – 8:50 am Mat Pilates (open level) with Rachel (Studio A)
9:00 am – 9:50 am Power Sculpt with Anthony (Studio A)
9:00 am – 9:50 am Spin with Jill (Spin Studio)
9:15 am – 10:05 am Aquatone with Natalie (Kroll Family Aquatics Center)
9:30 am – 10:20 am Butts + Gutts with Lori (Studio B)
10:00 am – 10:50 am Low + Tone with Maria (Studio A)
10:00 am – 10:50 am Core Yoga with David (Rosenman Family Gym)
11:00 am – 11:50 am Beginner Yoga with David (Studio A)
11:00 am – 11:50 am Low + Tone with Maria (Studio B)
12:00 pm – 12:50 pm Zumba with Ghazel (Studio A)
5:30 pm – 6:20 pm Yoga with Rhonda (Studio A)
6:30 pm – 7:20 pm Zumba with Ghazel (Studio B)
7:00 pm – 7:50 pm Boxfit with Anthony (Studio A)
Wednesday
8:00 am – 8:50 am Spin Fusion with Rachel (Spin Studio)
9:00 am – 9:50 am Low + Tone with Maria (Studio A)
9:30 am – 10:20 am Cardiosculpt with Lori G. (Studio B)
10:00 am – 10:50 am Yoga with Jen (Rosenman Family Gym)
10:15 am – 11:05 am Aquatone with Karen (Kroll Family Aquatics Center)
11:00 am – 11:50 am Cardio Dance with Desiree (Studio A)
11:00 am – 11:50 am Chair Yoga with Jen (Studio B)
12:00 pm – 12:50 pm Tai Chi with Carin (Studio A)
1:00 pm – 1:50 pm Meditation with Anita (Studio B)
5:45 pm – 6:35 pm Cardio Step with Maria (Studio A)
7:00 pm – 7:50 pm Butts + Guts with Marjorie (Studio A)
Thursday
9:00 am – 9:50 am Cardio Step with Maria (Studio A)
9:15 am – 10:05 am Aquatone with Lori L. (Kroll Family Aquatics Center)
9:30 am – 10:20 am Zumba with Ghazel (Studio B)
10:00 am – 10:50 am Yoga with Inbar (Rosenman Family Gym)
10:00 am – 10:50 am Boxfit with Anthony (Studio A)
11:00 am – 11:50 am Stretch + Strengthen with Karen B. (Studio A)
5:45 pm – 6:35 pm Dance Fusion with Desiree (Studio A)
7:00 pm – 7:50 pm Beginners Mat Pilates with Marjorie (Studio A)
7:00 pm – 7:30 pm $tronger with Anthony (Functional Fitness Room) $20 per session, 3 participants per session
7:45 pm – 8:15 pm $tronger with Anthony (Functional Fitness Room) $20 per session, 3 participants per session
Friday
8:00 am – 8:50 am Beginner Yoga with Rhonda (Studio A)
9:00 am – 9:50 am Cardiosculpt with Rachel (Studio A)
9:00 am – 9:50 am Spin with Jill (Spin Studio)
9:30 am – 10:20 am Power Sculpt with Anthony (Studio B)
10:00 am – 10:50 am Pilates Sculpt with Rachel (Studio A)
10:00 am – 10:50 am Yoga with David (Rosenman Family Gym)
10:15 am – 11:05 am Aqua Fit with Natalie (Kroll Family Aquatics Center)
11:00 am – 11:50 am Zumba with Ghazal (Studio A)
12:00 pm – 12:50 pm Core + Balance with Carin (Studio A)
Saturday
9:00 am – 9:50 am Cardiosculpt with Edy (Studio A)
9:00 am – 9:50 am Mat Pilates with Amy (Studio B)
10:00 am – 10:50 am Yoga with Grace (Studio A)
11:15 am – 12:05 pm Blast Off with Desiree (Studio A)