WELLNESS SERVICES FOR ALL SURVIVORS
Through virtual discussion groups and re-energizing forms of exercise, survivors of all cancer types can gain support and build their physical health with other members who are facing similar circumstances.
HOW TO DEAL WITH A RACING MIND: 3 EASY TECHNIQUES TO REDUCE OVERWHELM
In this virtual workshop, join Berni Kozlowski, certified meditation teacher/coach (RYT-200) to discover an approach to quiet time that will help you have more mental clarity, greater happiness, and less stress. Learn and practice quick-hitting relaxation skills that you can start using on your own. Meditate easily in a modern way that helps you effectively bring calm to your mind, even if you have little spare time.
Tuesday, January 18
7-8pm
Advance registration required. Click here to register.
EAT. CHAT. MOVE!
Open to women with a diagnosis of breast or gynecological cancers. Learn how to lead a healthy lifestyle in this free virtual program for women with a recent history of cancer. Exercise with a certified cancer exercise specialist, then discuss positive nutrition habits with registered oncology dietitians. Physician's clearance required. In partnership with The Cancer Institute at St. Francis Hospital.
Check back for a new date!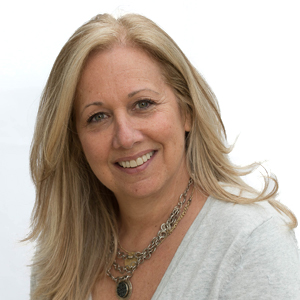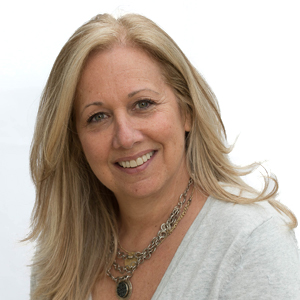 Randy Hight, LCSW, OSW
Director of Cancer Wellness Center
Putting the well-being of those affected by cancer first is Randy Hight, the Director of Nancy Marx Cancer Wellness Center. Randy is a licensed clinical social worker and certified oncology…
read more
Nancy Marx Cancer Wellness Center Virtual Programs
Effective Jan 1 – Dec 31, 2022
If you are new to Nancy Marx Cancer Wellness Center, please contact Jill Rakusin, Intake Coordinator + Case Manager, 516.484.1545, ext. 171, jrakusin@sjjcc.org. For a description of each class, see below the calendar. Please note certain discussion groups meet twice a month, not weekly, as noted in the below descriptions.
EXERCISE FOR WOMEN WITH BREAST/GYNECOLOGIC CANCER WITH NATALIE
Full-body conditioning tailored to meet the needs of breast/gynecologic cancer survivors. Lace-up your sneakers and join us for a 45-minute workout and 10-minute post-class discussion.
DISCUSSION GROUP FOR BREAST/GYNECOLOGIC CANCER SURVIVORS IN TREATMENT
Open to cancer survivors with breast and/or gynecologic cancer who are in treatment.  This is a place to connect with others, receive and share support and resources. Facilitated by Randy Hight, LCSW, OSW-C.
Meets the second and fourth Monday of the month
POWER OF WORDS WRITING WORKSHOP WITH LESLIE POPKIN
People benefit from connecting with their thoughts and feeling and writing is a way to achieve that. Our weekly sessions – comprised of writers of all levels – easily form friendships and share what is on their minds. This mode of communication is so powerful for each participant, especially now during this challenging time.
STRENGTH AND STRETCH WITH NATALIE
A blended session of Pilates and yoga with a focus on breath-to-movement flow.
DISCUSSION GROUP FOR CAREGIVERS OF CANCER SURVIVORS WITH METASTATIC, RECURRENT, OR ADVANCED CANCER
Open to caregivers of cancer survivors with any type of cancer.  This is specifically for spouses and partners.  Join us to connect with others, receive and share support and resources. Facilitated by Randy Hight, LCSW, OSW-C.
Meets the second and fourth Wednesday of the month
GENTLE YOGA WITH INBAR
Spend your morning by participating in a combination of postures, rhythmic breathing, and meditation to reduce fatigue, anxiety, and restore a feeling of wellness.
MEN'S ONLY CANCER SURVIVOR DISCUSSION GROUP
This group is designed for male cancer survivors of any age to form connections, share resources, and support each other. Peer-led by Scott Gassman, cancer survivor, facilitator, and change management practitioner.
Meets the second and fourth Thursday of the month
GENTLE SEATED EXERCISE WITH BONNIE
This class is designed for those returning to or beginning to exercise during and after cancer treatment and surgery.
EXERCISE FOR ALL WITH BONNIE
Full Body Conditioning tailored to meet the needs of all cancer survivors.
METASTATIC, ADVANCED, OR RECURRENT CANCER SURVIVOR DISCUSSION GROUP
Open to those with metastatic, advanced, or recurrent cancer. Offers a safe space to connect with others, receive and share support, and resources.
To view all NMCWC YouTube videos, click here.
Our growing collection of on-demand fitness videos can be found here.