Vocational Life Skills Training Center
VOCATIONAL LIFE SKILLS TRAINING CENTER
The Vocational Life Skills Training Center provides adults 21+ years with special needs the support needed to reach their maximum level of independence so they can achieve their fullest potential in life. Programs include vocational training, educational workshops, activities of daily living skill building, and socialization opportunities.
All programs within the Center for People with Special Needs require an assessment to ensure proper placement. To schedule an assessment, contact Laura Carrano, LMSW, Intern & Family Support Supervisor 516.484.1545 ext. 127, lcarrano@sjjcc.org.
PROGRAM WITHOUT WALLS (VOCATIONAL + LIFE SKILL TRAINING)
Program Without Walls promotes each individual to reach their fullest potential by learning and exploring their strengths through building transferable vocational and life skills. Our dedicated, trained, and compassionate staff work with each individual to identify their personalized goals, appropriate vocational and training opportunities, and assess to help promote individual growth. The supervisor of the center and a licensed master social worker participates in all life plan meetings with each individual's team consisting of the individual, their guardian, care coordinator, and broker to reinforce the learning process in all aspects of life. A typical day in the program includes vocational training, educational workshops, group activities such as Jeopardy, word puzzles, yoga, and meditation.  The program operates Monday-Friday 9:30am-2:30pm. An assessment for entry into the program is required. Transportation can be arranged for Able Ride members. OPWDD accepted.
Vocational training settings include:
Social Enterprise Café: Selling healthy grab and go breakfast, lunch, and snacks to the community in our Gezunter Café.
Heritage Farms and Garden: Learning transferrable horticulture skills
Main Bulletin: Writing and sharing program updates for the department quarterly newsletter
Community Needs Bank: Stocking, order prep, and delivering food to those experiencing food insecurity.
Educational Workshops: Developed curriculum guides daily trainings that helps our interns learn skills such as interviewing, interpersonal skills, money management, coping, and self-advocating.
The blend of vocational training, education workshops, and opportunity to socialize and collaborate with peers provides for the optimum experience for the interns to reach their fullest potential, and to gain a true sense of pride.
AFTERNOON SOCIAL CLUB
Socialize with peers while engaging in age appropriate recreational activities and conversation. Some activities include art therapy, pet therapy, video and board games, karaoke, and exercise. An assessment is required, OPWDD accepted.
Monday-Friday
2:30-5:30pm
SUNDAY SOCIAL CLUB
Similar to our Afternoon Social Club the fun continues on the weekend.
Select Sundays
11am-3pm
---
ADULT ADVENTURES
Ages: 21-39 years
Enjoy community trips to restaurants, museums, and special events. Space is limited.
LIVE YOUR BEST LIFE 101
Ages: 21-39 years
Join us as we explore a variety of topics such as making friends, going on a date, staying organized, and self-advocacy. Each session includes an educational, interactive workshop facilitated by a Licensed Clinical Social Worker in combination with an array of fun activities such as yoga, cooking, games, and dinner. Alternating weeks with curriculum from Self Esteem Rising created by the Hance Family Foundation to help offer a space to foster confidence and self-worth while socializing and making new friends. Please contact us to register for the program. More information coming soon.
LIVE YOUR BEST LIFE 102
Ages: 21-39 years
Continue to Live Your Best Life by exploring self-advocacy, decision-making, relationship building, emotional health, overall well-being, and dinner with friends. More information coming soon.
---
VOCATIONAL BOOT CAMP
Learn all about résumé writing, online job searching, interview training, appropriate workplace conduct, and communication skills.
SELF-ESTEEM RISING
Ages: 21-39 years
Self-esteem impacts decision-making, relationships, emotional health and overall well-being. This evidence-based curriculum created by the Hance Family Foundation offers a space to foster confidence and self-worth while socializing and making new friends. Dinner included with each session.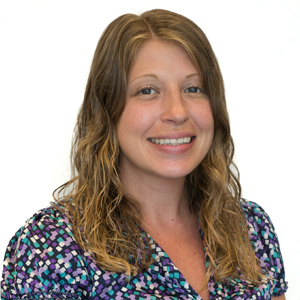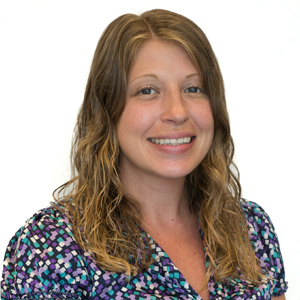 Heather Schulz
Director of the Vocational Life Skills Training Center
Heather M. Schulz, MHA, CPRW, CPRW, is a Certified Professional Résumé Writer who enjoys helping individuals identify and land their dream jobs. Heather has assisted hundreds of job seekers with…
read more
Laura Carrano, LMSW
Intern & Family Support Supervisor
read more