FAY J. LINDNER FOUNDATION SENIOR SERVICES CENTER – SENIORS
We currently offer educational and interactive programs for seniors 60+ to help them achieve physical fitness, experience the world through cultural programs, keep their minds active with lectures, and engage with their peers in social groups. Some programs are also offered virtually, please contact us for more information. Not a member? Being a Senior Passport holder gives you access to four days of special Senior Passport programs on Mondays, Tuesdays, Wednesdays, and Thursdays for one yearly fee of $250 / Snowbirds $200 / included in SJJCC membership.
---
LINDA & GERALD MARSDEN SENIOR PASSPORT PROGRAMS
NEWS BEHIND THE NEWS
Share your thoughts and hear from others on the hottest topics in the news today. Led by a moderator.
Mondays, 10:30am
REACH LECTURE SERIES
Weekly lectures on a myriad of topics including history, religion, music, theater, and more.
Tuesdays, 11am
KNITZVAH 
Share stories and laughs as we knit and crochet in person for a cause.
Wednesdays, 12:30-2:30pm
GAMES DAY
Come play cards, bridge, Mah Jongg, and other games with your pals. Interested in joining a game, reach out and we will try to match you with other players.
Thursdays, 10am-2pm
GOLDEN GIRLS WOMEN'S CLUB
Join other women with similar intellectual interests.
Meets the second Monday of each month, 12:30pm
GEZUNTER MEN'S CLUB
Enjoy camaraderie, refreshments, and hear from guest speakers.
Meets the last Wednesday of each month, 11:45am
SENIORCIZE WITH NATALIE (VIRTUAL)
Exercises emphasize flexibility and strength with the goal of avoiding joint stress.
Wednesdays (lower body, balance), 9am • Click here to register
Fridays (upper body, core), 9am • Click here to register
Senior Programs made possible in part through a gift from Heidi Rieger and Sarrae Crane
Donated with love and gratitude in memory of their father, Norman B. Crane z"l
---
TRANSPORTATION
SJJCC is now offering round-trip bus transportation for seniors living in the Town of North Hempstead and surrounding areas to participate in our Linda & Gerald Marsden Senior Passport Programs and/or to use our Gershwind/Jacobson Health + Wellness Center.
If you, or anyone you know, could benefit from this new service, please reach out to Julie Assael, LMSW, at 516.484.1545 ext. 134 or jassael@sjjcc.org for more information.
Transportation will be provided to individuals with an active SJJCC or Senior Passport membership. Locations outside of the Town of North Hempstead are subject to approval.
---
FOR SUPPORT
THE LINDA MARSDEN FRIENDLY VISING PROGRAM
Connect to an SJJCC volunteer weekly. Visit can include enjoying a cup of coffee, a game of cards, discussing current events, and more.
ISOLATION TO CONNECTION
For community members who do not currently participate in Sid Jacobson JCC senior programming, we are proud to partner with UJA Federation New York to offer the Isolation to Connection program offering short-term social work services and personalized connection with long-term resources. To learn more, contact Nelson Rothstein, LMSW, Social Services Supervisor, 516.484.1545 ext. 171, nrothstein@sjjcc.org.
TECH HELPLINE FOR THE 60+ COMMUNITY
At a time where we're online more than ever, a little technical support goes a long way. UJA-Federation of New York's Tech Helpline, in partnership with Older Adults Technology Services and Senior Planet, provides advice over the phone to questions such as:
How do I get an attachment to open?
What happened to my WIFI?
How does someone see me on a Zoom call?
I touched something, and now the screen is blank
If you are in need of tech help, please contact Julie Assael, 516.484.1545 ext. 134, for more information.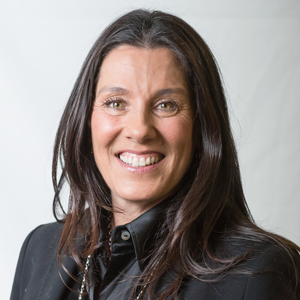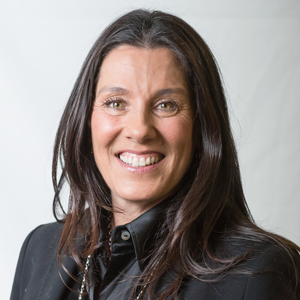 Julie Assael, LMSW
Director of Senior Programs + Witness Project
read more