FAY J. LINDNER FOUNDATION SENIOR SERVICES CENTER – SENIORS
We offer virtual educational and interactive programs for seniors 60+ to help them achieve physical fitness, experience the world through cultural programs, keep their minds active with lectures, and engage with their peers in social groups. Not a member? Become a Linda & Gerald Marsden Senior Passport holder to receive discounts on all senior programs.
LINDA & GERALD MARSDEN SENIOR PASSPORT VIRTUAL + IN-PERSON PROGRAMS
Our Linda & Gerald Marsden Senior Passport program gives you access to four days of special Senior Passport programs on Mondays, Tuesdays, Wednesdays, and Thursdays for one yearly fee of $200 / Snowbirds $150 / SJJCC senior members free.
Due to COVID-19, some of our in-person programs have been suspended temporarily. We look forward to the return of all senior programs including the Golden Girls Club and Gezunter Men's Club.
All fitness programs are open to active SJJCC members only and 24-hour advance registration is required
SENIORCIZE WITH NATALIE
Exercises emphasize flexibility and strength with the goal of avoiding joint stress.
NEWS BEHIND THE NEWS
Share your thoughts and hear from others about current events with moderator Dan Seidman.
Mondays, 10:30am
To join, visit https://us02web.zoom.us/j/89144146453?pwd=S1ZZRldYK2JiT3RuNEpxTnAyZFZqUT09 (password is sjjcc300)
CHAIR YOGA WITH JEN
This gentle form of yoga introduces modified poses that are done while sitting, leaning, or holding onto a chair for support, stability, and balance. Please have a scarf, belt, or tie on hand.
REACH LECTURE SERIES: THE HOLLYWOOD BLOCKBUSTER
Brian Rose will present on The Hollywood Blockbuster: How Steven Spielberg and George Lucas Changed the Movies. Hollywood is an industry that has always depended on blockbusters, beginning with The Birth of a Nation and continuing with epics like Gone with the Wind, The Ten Commandments, and The Sound of Music. But in 1974, two young filmmakers, Steven Spielberg and George Lucas, would together change the way movies were made. Whether they were making films together or separately, they introduced the age of the "modern blockbuster," which featured elaborate special effects and thrilling spectacles. This presentation will look at their four decades of filmmaking and discuss how they changed the movies.
Presented by Bristal Assisted Living
Tuesdays, 10am
To join, visit https://us02web.zoom.us/j/87305939830?pwd=aVBkTE9XRElZbnU5RzNvL2ZGZjdFQT09 (password is sjjcc300)
KNITZVAH
Share stories and laughs as we knit and crochet virtually to help those in our community.
Wednesdays, 12:30pm
To join, visit https://us02web.zoom.us/j/82549848284?pwd=eGxVQ0w4bkdVSHNHalp6NXI1MFVhZz09 (password sjjcc300)
GAMES DAY TRIVIA
Who will answer the most trivia questions right this week? Let's find out together. Moderated by the Gezunter's own Larry Schwartz.
Thursdays, 10am
To join, visit https://us02web.zoom.us/j/88564789757?pwd=bzllcVJOU010amo0UVFyRkRBNGNsQT09 (password is sjjcc300)
OUTDOOR GROUP EXERCISE CLASS: TONE UP WITH CONSTANCE
Strengthening class using light resistant equipment. All exercises may be modified for your level of fitness and chairs will be provided for those that prefer seated exercise.
Thursdays, 11:15am
Advance registration required. To register, email fitness@sjjcc.org.
SAVE THE DATE – BETWEEN THE COVERS BOOK CLUB: THE EXILES BY CHRISTINA BAKER KLINE
Join moderator Diane Singer as we discuss this emotional novel about three women whose lives are bound together in nineteenth-century Australia and the hardships they weather together as they fight for redemption and freedom in a new society.
Wednesday, December 9, 11:30am
To join, visit https://us02web.zoom.us/j/89963133156?pwd=MldDVE51YzBCMFJabGRSenRXSHdKdz09 (password is sjjcc300)
---
Click here to view our past REACH Lecture Series
For all of SJJCC's live and on-demand Virtual Programs, click here
Our growing collection of on-demand fitness videos can be found by clicking here
FRIENDLY PHONE CALLS
Would you be interested in receiving a weekly call from a like-minded volunteer? We have many friendly SJJCC trained volunteers looking forward to connecting with you.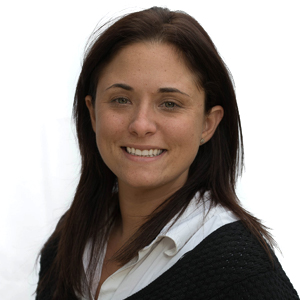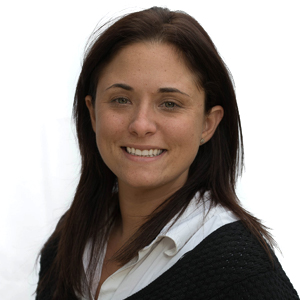 Taylor Herbert, LCSW
Director of Specialized Services
Caring for and implementing first-of-their-kind programs for those suffering from chronic illnesses such as Alzheimer's and various other neurodegenerative illnesses, is the Fay J. Lindner Foundation Senior Services Center's Director…
read more