FAY J. LINDNER FOUNDATION SENIOR SERVICES CENTER – SENIORS
We offer virtual educational and interactive programs for seniors 60+ to help them achieve physical fitness, experience the world through cultural programs, keep their minds active with lectures, and engage with their peers in social groups. Not a member? Become a Linda & Gerald Marsden Senior Passport holder to receive discounts on all senior programs.
JAMBER HAND YOGA WEBINAR
Improve your hand health with Jamber Hand Yoga! Hand Yoga is a free group class that combines proven hand exercises with deep breathing. Learn all about the benefits, exercise, and community of Jamber at our free introduction session. Through their virtual exercises, with step by step instructions, your hands will feel stronger and healthier. Anyone can benefit from these exercises, including musicians and athletes and they help with arthritis, carpal tunnel, tendinitis, and neuropathy. Click here to view a video on the program. For more information on Jamber Hand Yoga, click here.
Tuesday, March 9, 3pm
To register, click here
---
LINDA & GERALD MARSDEN SENIOR PASSPORT VIRTUAL + IN-PERSON PROGRAMS
Our Linda & Gerald Marsden Senior Passport program gives you access to four days of special Senior Passport programs on Mondays, Tuesdays, Wednesdays, and Thursdays for one yearly fee of $200 / Snowbirds $150 / SJJCC senior members free.
Due to COVID-19, some of our in-person programs have been suspended temporarily. We look forward to the return of all senior programs including the Golden Girls Club and Gezunter Men's Club.
All fitness programs are open to active SJJCC members only and 24-hour advance registration is required
SENIORCIZE WITH NATALIE
Exercises emphasize flexibility and strength with the goal of avoiding joint stress.
NEWS BEHIND THE NEWS
Share your thoughts and hear from others about current events with a moderator.
Mondays, 10:30am
CHAIR YOGA WITH JEN
This gentle form of yoga introduces modified poses that are done while sitting, leaning, or holding onto a chair for support, stability, and balance. Please have a scarf, belt, or tie on hand.
REACH LECTURE SERIES
Brian Rose will present on: Rockin' TV: Rock & Roll and Television from Elvis to the Monkees. Beginning in the mid-1950s, rock music found a surprising home on mainstream television. Programs hosted by Milton Berle, Steve Allen, and especially Ed Sullivan featured a wide variety of musicians. Then, in 1964, the appearance of the Beatles on The Ed Sullivan Show would change the face of pop culture, leading to an explosion of televised rock, from the Supremes to the Rolling Stones, for the rest of the decade. This program will present a lively survey of the fascinating history of how rock and television grew up together.
Tuesdays, 10:30am
KNITZVAH
Share stories and laughs as we knit and crochet virtually to help those in our community.
Wednesdays, 3pm Please note the time change.
To join, visit https://us02web.zoom.us/j/82549848284?pwd=eGxVQ0w4bkdVSHNHalp6NXI1MFVhZz09 (password sjjcc300)
GAMES DAY TRIVIA
Who will answer the most trivia questions right this week? Let's find out together. Moderated by the Gezunter's own Larry Schwartz.
Thursdays, 10am
SAVE THE DATE! BETWEEN THE COVERS BOOK CLUB: The Book of Lost Names by Kristin Harmel
Join moderator Diane Singer as we discuss The Book of Lost Names. Inspired by an astonishing true story from World War II, a young woman with a talent for forgery helps hundreds of Jewish children flee the Nazis in this unforgettable historical novel from the New York Times bestselling author of the "epic and heart-wrenching World War II tale."
Wednesday, March 10, 11:30am
---
Click here to view our past REACH Lecture Series
For all of SJJCC's live and on-demand Virtual Programs, click here
Our growing collection of on-demand fitness videos can be found by clicking here
FRIENDLY PHONE CALLS
Would you be interested in receiving a weekly call from a like-minded volunteer? We have many friendly SJJCC trained volunteers looking forward to connecting with you.
TECH HELPLINE FOR THE 60+ COMMUNITY
At a time where we're online more than ever, a little technical support goes a long way. UJA-Federation of New York's Tech Helpline, in partnership with Older Adults Technology Services and Senior Planet, provides advice over the phone to questions such as:
How do I get an attachment to open?
What happened to my WIFI?
How does someone see me on a Zoom call?
I touched something, and now the screen is blank
The helpline is free and is available in English, Russian, and Spanish. Call 1.888.510.6299 Monday-Friday, 10am-4pm for help. This program is generously funded by the Solomon Family Foundation and the J.E. & Z.B. Butler Foundation.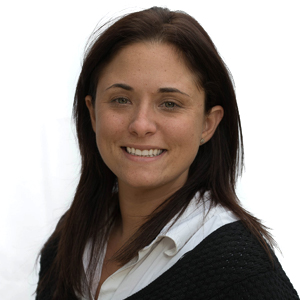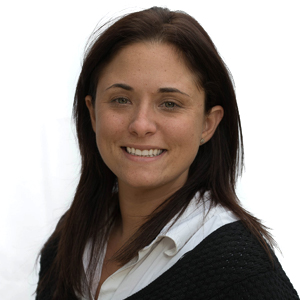 Taylor Herbert, LCSW
Director of Specialized Services
Caring for and implementing first-of-their-kind programs for those suffering from chronic illnesses such as Alzheimer's and various other neurodegenerative illnesses, is the Fay J. Lindner Foundation Senior Services Center's Director…
read more