GIVING BACK
Volunteering allows teens to not only give back to their community, but it also helps build character. Fostering a sense of purpose and pride, the act of giving back is a rewarding process for both those in need and the volunteer.
---
VOLUNTEER OPPORTUNITIES
TIME FOR GOOD: UNDER A TENT
Join us outside for a socially distant way to give back with service projects that will benefit our community. Community service hours will be given, advance registration required.
4 sessions
Mondays, October 5, 12, 19, and 26 • Register
Wednesdays, October 7, 14, 21, and 28 • Register
Thursdays, October 8, 15, 22, and 29 • Register
4:30-5:30pm
$18 members / $25 nonmembers for the series
---
TEENS GIVING BACK DURING COVID-19
While the SJJCC doors are closed, our teens have been hard at work creating programs to help keep our community engaged!
TEENS + TECHNOLOGY
Not sure how to play videos on YouTube? How do you enter a Zoom call? Our teens have put together tutorial videos to our seniors to access content virtually. To see our tutorial videos, click here.
TEEN TALK
Our teens are putting together weekly projects for our youth department to have some fun and stay connected. To view the activities and take part, click here.
---
2020 WITNESS PROJECT FILM PREMIERE
Join UJA-Federation of New York for a virtual film screening documenting the yearlong collaborative process between the Witness Project students and ​Holocaust survivors. Become a new witness as you hear the meaningful stories of five extraordinary holocaust survivors as told by the students. Get a glimpse into the valuable relationships created during the students and survivors time together, all brought to life through this inspirational film. Password-protected link to be provided upon registration
Tuesday, October 27, 7pm
To register, contact Dina Shuster, shusterd@ujafedny.org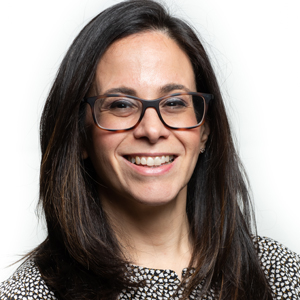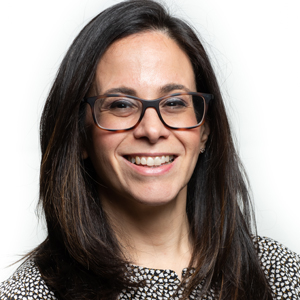 Lisa Rosenkrantz
Chief of Staff
Being in the know of all things faculty and staff at SJJCC is Lisa Rosenkrantz, Chief of Staff. Lisa's career at the JCC has flourished from a teacher in our…
read more