GIVING BACK
Volunteering allows teens to not only give back to their community, but it also helps build character. Fostering a sense of purpose and pride, the act of giving back is a rewarding process for both those in need and the volunteer.
---
TEENS GIVING BACK DURING COVID-19
While the SJJCC doors are closed, our teens have been hard at work creating programs to help keep our community engaged!
TEENS + TECHNOLOGY
Not sure how to play videos on YouTube? How do you enter a Zoom call? Our teens have put together tutorial videos to our seniors to access content virtually. To see our tutorial videos, click here.
TEEN TALK
Our teens are putting together weekly projects for our youth department to have some fun and stay connected. To view the activities and take part, click here.
---
MONTHLY VOLUNTEER OPPORTUNITIES
Please note, for all opportunities you must provide your own transportation. To register for these service opportunities, click here to fill out our form.
FAMILY FUN DAY COLOR RUN
Get colorful and have fun volunteering during our Family Fun Day Color Run. Volunteers will be helping with registration, event set-up and take-down, spreading color, and with different booths.
At Bernice Jacobson Day School & Camp
340 Wheatley Road, Old Westbury
Sunday, August 2, 12-4pm
---
AFTER-SCHOOL ENRICHMENTS
Grades: 9-12
Work with children in grades K-5 at our after-school program located at SJJCC. Must commit to a minimum of one day per week. Earn two hours of service per day.
Once you have registered for after-school volunteering, please fill out the application and email the completed document to Rachel Curtis, rcurtis@sjjcc.org. Please fill out the medical consent form if there is an allergy or medical condition we should be made aware of.
STAY TUNED FOR INFORMATION ON HOW TO REGISTER FOR FALL 2020
---
SHOOTING STARS VOLUNTEERING
We are excited to offer the opportunity for teens in grades 9-12 to volunteer at our Shooting Stars program, which teaches basketball fundamentals to participants in our Jack Nadel Social Services Center – Center for People with Special Needs.
Stay tuned for information on volunteering for the 2020-2021 season!
---
VOLUNTEER WITH THE SPECIAL NEEDS DEPARTMENT
Grades: 9–12
Volunteer with the Special Needs Department at SJJCC and work with children, teens, and young adults with a variety of special needs. Volunteer opportunities after school and on the weekends. Community service hours performed varies based on program.
---
VACATION DAY PROGRAMS
Volunteer with children during your week off from school as they come to SJJCC for swimming, games, and other fun activities!
---
UJA-FEDERATION'S WITNESS PROJECT
Grades: 9-12
This unique, intergenerational program brings Holocaust survivors and teens together – under the leadership of social workers – to develop a multi-media performance and arts exhibit based on the survivors' Holocaust experiences. The survivors and students meet to form close bonds through various activities and discussions. The multi-media performance and arts exhibit serves as a creative platform for the survivors' stories of resilience to be shared. There is no cost for the program, however, fundraising for UJA's Holocaust Services is encouraged. UJA-Federation's The Witness Project is a collaborative effort between UJA-Federation of New York and Sid Jacobson JCC.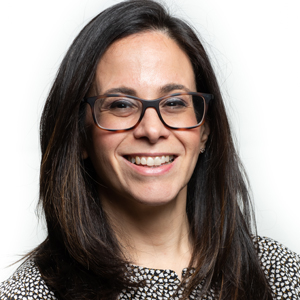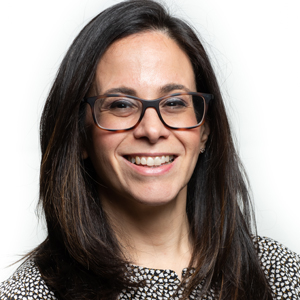 Lisa Rosenkrantz
Chief of Staff
Being in the know of all things faculty and staff at SJJCC is Lisa Rosenkrantz, Chief of Staff. Lisa's career at the JCC has flourished from a teacher in our…
read more