Frequently Asked Questions
FREQUENTLY ASKED QUESTIONS
What is a food bank?
A food bank is a collection site and distribution center for small, local food pantries. The Sid Jacobson Food Bank will house non-perishable shelf stable food, personal care, and household items.
What is the difference between a food bank and a food pantry?
A food pantry serves as the front line agency directly distributing goods to community members in need, while a food bank is the storehouse for food and products that go out to the community.
How is hunger affecting people in our area?
Food insecurity exists on the north shore of Long Island.  According to 2016 data from Feeding America, approximately 76,000 people in Nassau County are food insecure, nearly 35,000 of which are children.
Where is the Food Bank located?
The  Food Bank is located at the Sid Jacobson JCC Annex at 200 Forest Drive, Suite 11 in East Hills.
Who does the SJJCC Food Bank serve?
The SJJCC Food Bank distributes non-perishable shelf stable food, personal care, and household items to our network of local pantries and shelters, including but not limited to the areas of Roslyn Heights, Great Neck/Manhasset, Old Westbury, Port Washington, and Glen Cove, so  they  can directly serve their community members in need.
Can people come to the SJJCC Food Bank to receive food?
If you or someone you know is in need of food assistance please contact our Partners in Caring Social Workers at 516.484.1545 ext. 196. A social worker will respond to you promptly and provide you with a list of available community resources.
What hours is the SJJCC Food Bank open?
The SJJCC Food Bank will be open Monday through Friday from 9am to 5pm.
Where does the SJJCC Food Bank get donations?
We rely on community donations of non-perishable food, personal care items and household goods.
Where can I drop off donations?
Donations can be dropped off at the SJJCC Food Bank by appointment only. Please email foodbank@sjjcc.org to schedule a time to drop-off. Food Bank donations can also be dropped off in the collection center located in the Sid Jacobson JCC lobby during regular business hours.
What type of food do you need donated to the food bank?
For a full list of items that are accepted at the SJJCC Food Bank, please check out our wish list at: (link to wish list). To learn about targeted drives that meet the current needs of local pantries throughout the year, please visit sjjcc.org/communityengagement
Does the food bank accept bulk donations?
Yes, the SJJCC Food Bank will repackage bulk donations to best serve smaller households.
Does the SJJCC Food Bank accept financial donations?
Absolutely! The SJJCC Food Bank accepts gift card donations such as American Express and Visa, and gift cards to local supermarkets so that our volunteers and special needs interns can do the shopping for you.  In addition, gas cards can be donated to help SJJCC Food Bank volunteers fuel the vehicles for community donation deliveries. To make a financial contribution you can do so online at sjjcc.org/give.
Will only volunteers be working at the SJJCC Food Bank?
The SJJCC Food Bank will be managed by community volunteers and serve as a dedicated vocational training facility with meaningful work opportunities for our VTEC (Vocational Training & Employability Center) interns with special needs who have aged out of high school. Our VTEC interns will gain experience in sorting, inventory, quality control, data entry, computer skills, packaging, deliveries, and customer service.
What is the Bank Buddies Program?
The Bank Buddies program will engage community members of all ages in collections and drives to help us stock the shelves of the SJJCC Food Bank with items requested by local pantries. If you are interested in becoming a Bank Buddy, contact us directly by emailing Susan Berman at sberman@sjjcc.org.
Do you accept perishable food donations?
The SJJCC Food Bank does not accept perishable food donations. Please feel free to email our Center for Community Engagement at sberman@sjjc.org for suggestions on where to donate and to find out more about perishable food recovery initiatives.
Can I bring a group to volunteer at The Bank?
Yes, please email the SJJCC Food Bank directly at foodbank@sjjcc.org to discuss volunteer opportunities for your group.  All group service projects will include a short, customized educational workshop.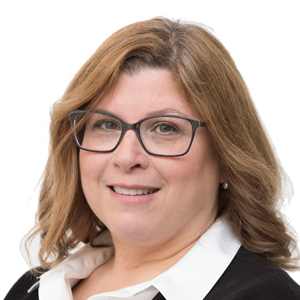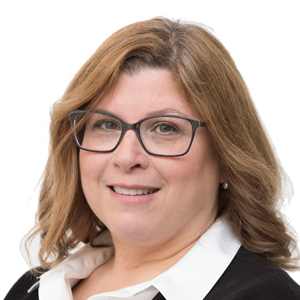 Susan Berman
Director, Center for Community Engagement
Leading SJJCC's mission to positively impact the world is Susan Berman, Director of Community Engagement. Susan received a master's degree from Touro College and is an experienced community organizer with…
read more