CURB YOUR MITZVAH
During the COVID-19 pandemic, we have ways you can help our neighbors in need!
CURB YOUR MITZVAH FOOD + SCHOOL SUPPLIES DRIVE
Bring non-perishable food donations to SJJCC's Community Needs Bank with our safe curbside drop-off. Much needed items include cold cereal, pancake mix, rice (1-5 lb. bags), and tomato sauce. We are also collecting new school supplies to benefit local school districts.
At Sid Jacobson JCC's Annex
200 Forest Drive, Suite 11
Sunday, August 15
10am-12pm
---
BANK BUDDY DONATIONS
Shop in your pantry for our most needed items to help us stock the shelves of our Community Needs Bank to donate food to our neighbors in need:
Peanut Butter
Pasta
Rice
Canned Tuna, Chicken, Sardines, and Salmon
Cereal
Shelf-stable Milk
Ensure
Toilet Paper
Diapers and Pull-Ups
---
KINDNESS CARDS
Create a postcard or card with a personal message that can be sent with a packaged meal to our neighbors in need.
---
MASK MAKING
All mask-making hands on deck! If you're already a mask-maker or are looking for a way to contribute to the good of the community during the days of COVID-19, we need your help! Sewn or no-sew masks are being made for the most vulnerable SJJCC members. Help us impact the daily lives of those who need us the most!
Use your own fabric or you can arrange to pick up fabric from us and drop your completed masks off. You can use your own mask template, or any number of DIY tutorials found online. A few examples include The No-Sew T-Shirt Mask, Quilt in a Day's surgical mask cover template, or Instructable Crafts DIY cloth face mask template. Fabric is provided to you courtesy of The Fortunoff Family, and brought to you through the support of The Bristal Assisted Living.
---
KINDNESS ROCKS
Looking for a fun project for all ages? Collect some rocks and decorate them with a kind message to be added to our Tikkun Olam Rock Garden, located right outside the entrance at SJJCC!
Drop-off anytime at 300 Forest Drive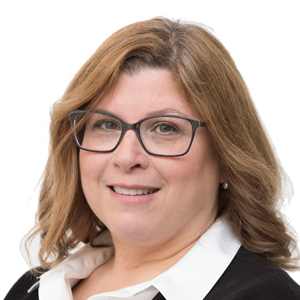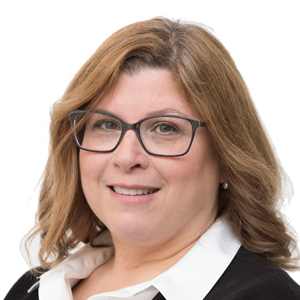 Susan Berman
Director, Center for Community Engagement
Leading SJJCC's mission to positively impact the world is Susan Berman, Director of Community Engagement. Susan received a master's degree from Touro College and is an experienced community organizer with…
read more