LINDA & GERALD MARSDEN SENIOR PASSPORT
Our Linda & Gerald Marsden Senior Passport program gives you access to four days of special Senior Passport programs on Mondays, Tuesdays, Wednesdays, and Thursdays for one yearly fee of $200 / Snowbirds $150 / SJJCC senior members free.
Due to COVID-19, some of our in-person programs have been suspended temporarily. We look forward to the return of all senior programs including the Golden Girls Club and Gezunter Men's Club.
VIRTUAL + IN-PERSON PASSPORT PROGRAMS
ALL VIRTUAL FITNESS PROGRAMS ARE OPEN TO ACTIVE SJJCC MEMBERS ONLY AND 24 HOUR ADVANCE REGISTRATION IS REQUIRED!
SENIORCIZE WITH NATALIE
Exercises emphasize flexibility and strength with the goal of avoiding joint stress.
NEWS BEHIND THE NEWS
Share your thoughts and hear from others about current events with moderator Dan Seidman.
Mondays, 10:30am
To join, visit https://us02web.zoom.us/j/89144146453?pwd=S1ZZRldYK2JiT3RuNEpxTnAyZFZqUT09 (password is sjjcc300)
CHAIR YOGA WITH JEN
This gentle form of yoga introduces modified poses that are done while sitting, leaning, or holding onto a chair for support, stability, and balance. Please have a scarf, belt, or tie on hand.
REACH LECTURE SERIES: DON'T GIVE INTO YOUR PAIN PRESENTED BY SHERRIE GLASSER, PHYSICAL THERAPIST AND DR. GARY SCHWARTZ
Learn  about some home remedies and state of the art procedures to decrease your aches and pains and get you back to your daily activities. Sherrie Glasser, PTMS, has over 40 years of clinical and research experience and is the founder and owner of Metro Physical and Aquatic Therapy. Gary Schwartz, MD, is a board certified interventional pain management physician and anesthesiologist.
Tuesdays, 10am
To join, visit https://us02web.zoom.us/j/87305939830?pwd=aVBkTE9XRElZbnU5RzNvL2ZGZjdFQT09 (password is sjjcc300)
KNITZVAH
Join us as we craft masks and more to benefit our most vulnerable members and additional community causes.
Wednesdays, 12:30pm
To join visit https://us02web.zoom.us/j/82549848284?pwd=eGxVQ0w4bkdVSHNHalp6NXI1MFVhZz09 (password sjjcc300)
GAMES DAY TRIVIA (IN-PERSON + VIRTUAL)
Who will answer the most trivia questions right this week? Let's find out together. Moderated by the Gezunter's own Larry Schwartz. You can join us in-person in a tent in the SJJCC parking lot or virtually!
Thursdays, 10am
To join, visit https://us02web.zoom.us/j/88564789757?pwd=bzllcVJOU010amo0UVFyRkRBNGNsQT09 (password is sjjcc300)
SAVE THE DATE – BETWEEN THE COVERS BOOK CLUB: RODHAM BY CURTIS SITTENFELD
Join moderator Diane Singer as we discuss Sittenfeld's reimagining of Hillary Rodham Clinton's life if her and Bill never got married by weaving together actual events and fiction.
Wednesday, October 7, 11:30am
To join, visit https://us02web.zoom.us/j/81129483939?pwd=TEtVRHV4UEdoZEFiU2hmNVVMdEJRdz09 (password is sjjcc300)
---
FRIENDLY PHONE CALLS
Would you be interested in receiving a weekly call from a like-minded volunteer? We have many friendly SJJCC trained volunteers looking forward to connecting with you.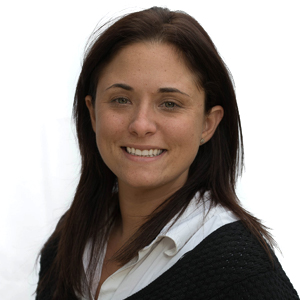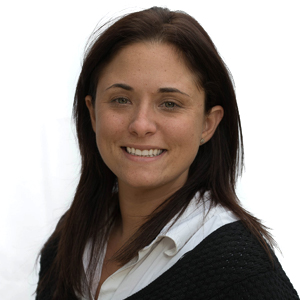 Taylor Herbert, LCSW
Director of Specialized Services
Caring for and implementing first-of-their-kind programs for those suffering from chronic illnesses such as Alzheimer's and various other neurodegenerative illnesses, is the Fay J. Lindner Foundation Senior Services Center's Director…
read more