AP ONE-SHOT TEST PREP COURSES
Our 4-hour intensive courses ahead of the May exams are taught by New York State licensed teachers.
With everything going on related to Covid-19, we are putting together a back-up plan to host our AP classes via Zoom. We will keep you updated with more information on how to access the classes if we find it necessary to go that route. Either way Sid Jacobson JCC will be here to make sure your children are well-prepared for their exams.
SCIENCE COURSES
BIOLOGY (Exam Monday, May 11)
Tuesday, May 5, 5-9pm • Register
Saturday, May 9, 9am-1pm • Register
CHEMISTRY (Exam Thursday, May 7)
Saturday, May 2, 9am-1pm • Register
Tuesday, May 5, 5-9pm • Register
ENVIRONMENTAL SCIENCE (Exam Monday, May 11)
Tuesday, May 5, 5-9pm • Register
Saturday, May 9, 9am-1pm • Register
SOCIAL STUDIES COURSES
EUROPEAN HISTORY (Exam Wednesday, May 6)
Saturday, May 2, 9am-1pm • Register
Monday, May 4, 5-9pm • Register
GOVERNMENT (Exam Monday, May 4)
Saturday, April 25, 9am-1pm • Register
Saturday, May 2, 9am-1pm • Register
U.S. HISTORY (Exam Friday, May 8)
Saturday, May 2, 9am-1pm • Register
Wednesday, May 6, 5-9pm • Register
WORLD HISTORY (Exam Thursday, May 14)
Saturday, May 9, 9am-1pm • Register
Monday, May 11, 5-9pm • Register
OTHER COURSES
CALCULUS (Exam Tuesday, May 5)
Saturday, May 2, 9am-1pm • Register
Monday, May 4, 5-9pm • Register
ENGLISH LITERATURE + COMPOSITION (Exam Wednesday, May 6)
Monday, May 4, 5-9pm • Register
PSYCHOLOGY (Exam Tuesday, May 12)
Wednesday, May 6, 5-9pm • Register
Saturday, May 9, 9am-1pm • Register
---
REGISTRATION
Registration begins Tuesday, February 25
$155 members per class / $200 nonmembers per class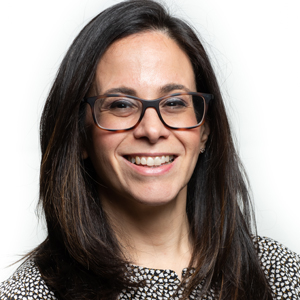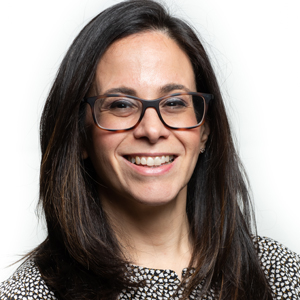 Lisa Rosenkrantz
Chief of Staff
Being in the know of all things faculty and staff at SJJCC is Lisa Rosenkrantz, Chief of Staff. Lisa's career at the JCC has flourished from a teacher in our…
read more