ARTSPACE
CHRIS LLOYD PAINTINGS
1980-1990
Chris Lloyd was born in 1959 on Long Island. As a child, Chris showed incredible potential as an artist. He would sit for hours drawing his favorite cartoon characters and classic movie monsters. Chris feverishly created detailed comics and storyboards which eventually led to making elaborate sets and props for his own stop motion creations.
As a young adult Chris studied painting at The Students Art League, Manhattan (1975-76). He also studied at The School of Visual Arts, Manhattan (1977-1979) and Southampton College(1980-82) where he received a Bachelors in Fine Arts. Chris studied under great artists including Peter Heinemann, Roy Lichtenstein, Robert Munford, and Jack Bush.
After school, Chris was quite prolific in the studio and exhibited his work regularly throughout the Hamptons and NYC. Chris' career was tragically cut short in the early 1990's when he endured a life altering car accident. He suffered a severe brain injury, leaving him paralyzed from the neck down. Chris lived for 17 years after his catastrophic accident. He passed away in 2009.
Even though Chris experienced significant injuries his spirit never wavered. Chris still loved to laugh and always had a smile on his face. In the 1980's, Chris was able to produce a powerful body of work. His paintings are a harmonious collision of contradicting art movements and 'isms'. Though Chris' work expresses playful irreverence, his approach was disciplined and rooted in art history. His works are clever but it's his ability and dedication to rendering that elevate these paintings into modern masterpieces.
This is the first exhibition of Chris Lloyd's artwork since his car accident. For this exhibition we have selected works from 1980-1991. Chris' family is overjoyed and appreciative to SJJCC and Jaime Teich for this opportunity to share a collection of his work!
This exhibition was co-curated by Chris' niece Abby Lloyd and his brother Steve Lloyd. Words by Abby Lloyd.
All persons entering SJJCC who are over the eligible age of 12 are required to be fully vaccinated.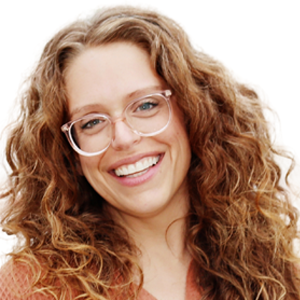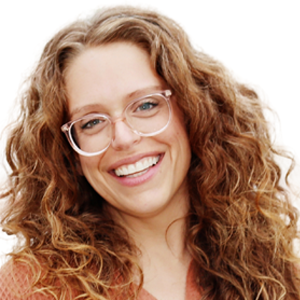 Jaime Teich
VP Brand Strategy + Communications
Bringing to life SJJCC's creative vision for nearly 6 years, resident storyteller Jaime Teich oversees the Marketing, Communications and Design teams that create the most effective ways to get our…
read more